At A-Ward, our product development and end-to-end solutions are focused on maximizing your efficiency, profitability and competitiveness.
As the inventors of products like MiSlide and MiTilt, A-Ward's innovation team continues to lead the world in bulk material handling. Fresh thinking and patented technologies, teamed with award-winning engineering continues to set the standard, while others imitate
Quality and endurance are designed and built into every product we make. Originally engineered for the punishing scrap steel industry, A-Ward products today, are still indestructible. Every A-Ward product is backed by our global support and service network. We provide on-call support, full training and expert advice on how to operate your equipment at maximum efficiency.
We have operated in high-risk industrial environments for many years and workplace safety is hard wired into every product we design and build. For example our operating systems make it physically impossible to over-ride built in safety measures such as two handed control operation, multi cylinder movement and counter balance hydraulic control.
We also have our own stringent Annual Certificate of Fitness to help monitor safety and protect your people and plant.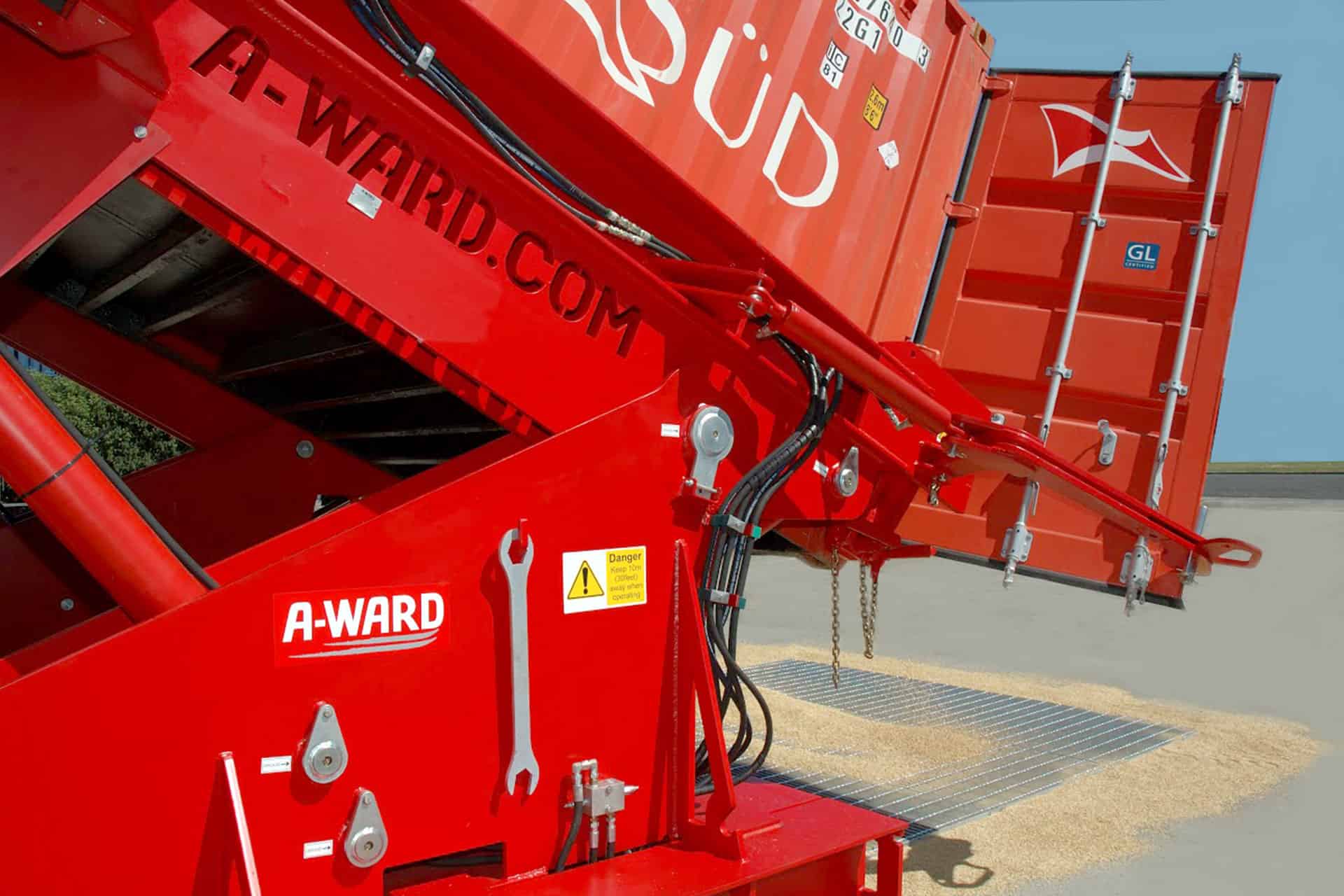 Because every business is different, every solution we provide is unique. We take a collaborative approach, working alongside you to understand your marketplace, competitors and barriers. Our team thrives on finding opportunities to make you more competitive and profitable.
Depending on your requirements, we will customize a solution using our own suite of specialized equipment – or draw on a global pool of partners to engineer an end-to-end bulk material handling solution.
YOU MAY ALSO BE INTERESTED IN...