EQUIPMENT SUPPLY OR FULLY-INTEGRATED SOLUTIONS
Whether you're looking for individual components or a fully scoped and delivered bulk materials solution our global network will deliver. We run a robust, transparent process and have a reputation for delivering on-time and within budget, anywhere in the world.
1. EQUIPMENT AND PRODUCT SUPPLY
Our regional team will advise on the optimal combination of either off-the-shelf or customized matrix design container loading and unloading equipment. With over 100 specialized options and add-ons, we will provide the right equipment for your job – or we'll invent it.
See all A-Ward products.
2. FULLY-INTEGRATED SOLUTIONS
Our team will work alongside your organization to design and deliver a solution for your specific industry and market. This includes anything from customized container handling equipment to a fully scoped and integrated end-to-end solution.
See our integrated solutions.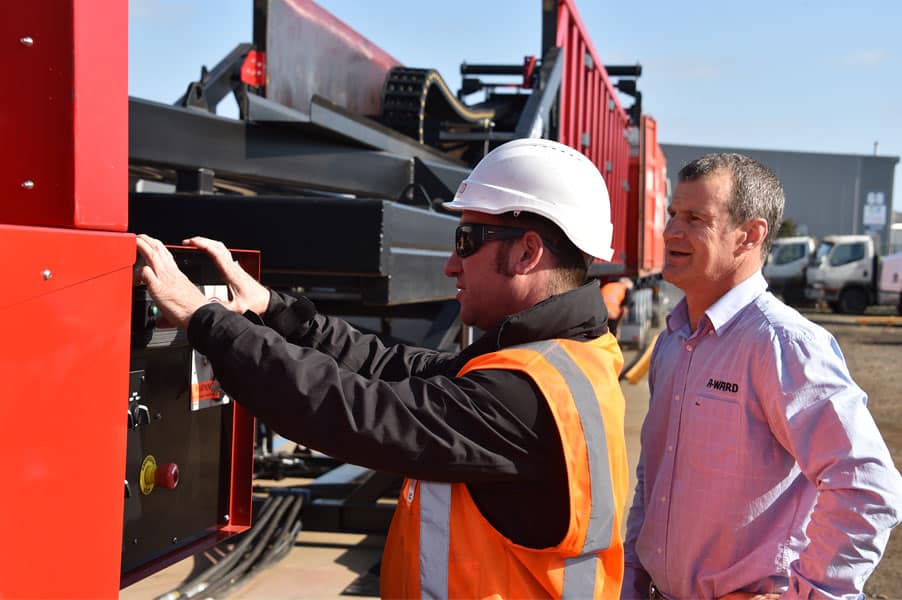 Regardless of which compounds you're handling, A-Ward has an unrivaled depth of industry experience and capability. For many years we've worked with the unique properties and highly-specialized requirements of diverse compounds and materials.
Our experience includes:
Preserving the structure and quality of delicate products like sugar and soap powder particles
Reducing dust emissions of granular products
Safely and cleanly managing industrial materials like coal and scrap
Complying with health and contamination issues of foodstuffs
Enabling the continuous flow of stock to optimize efficiency and while still being profitable
YOU MAY ALSO BE INTERESTED IN...